January 12th, 2021
Tripawds is a user-supported community. Thank you for your support!
Hello Tripawd family,
So we got home and it been a slow go. Patches is able to stand for a bit. He has tumbled over my husband thinks that he forgets that there is no leg because it appears he is trying to shift his weight and then he falls. I have been using a sling for him to go to the bathroom. Today it appears he tried to get up and walk by himself. As I found him out of his bed where I left him while I took Mr. Groucho out and my husband took my daughter to the bus stop. Photo below. The incision site I think looks amazing! So Patches has been stitched in the muscle and then in a matter of speaking super glued the skin on top, looks good.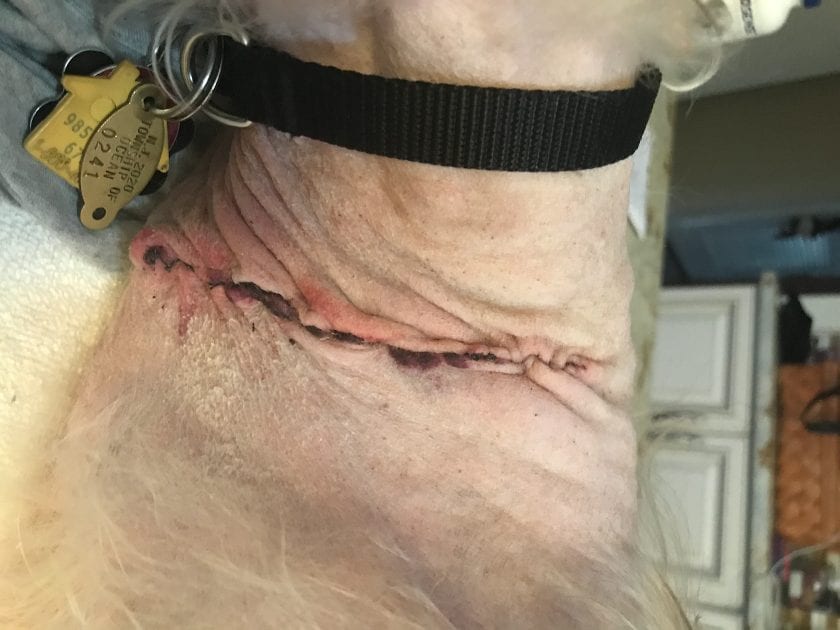 Currently waiting for him to poop. I say that out loud and it just sounds weird but its what I am waiting for but he is eating and drinking and peeing no problem though he is eating laying down for now.  I was very thankful for the Instagram post about the mastiff and it was 12 days before he was doing things independently. Its just 5 days post op so I keep saying everything will come with time.
test Filed under
Uncategorized
|
Comments (2)