January 13th, 2021
Tripawds is a user-supported community. Thank you for your support!
So I'm here again more questions still have butterflies in my stomach. Hoping that my dear Patches will be ok. I know you guys say they live in the moment and that they really don't hold grudges or think like that but he is still so grumpy.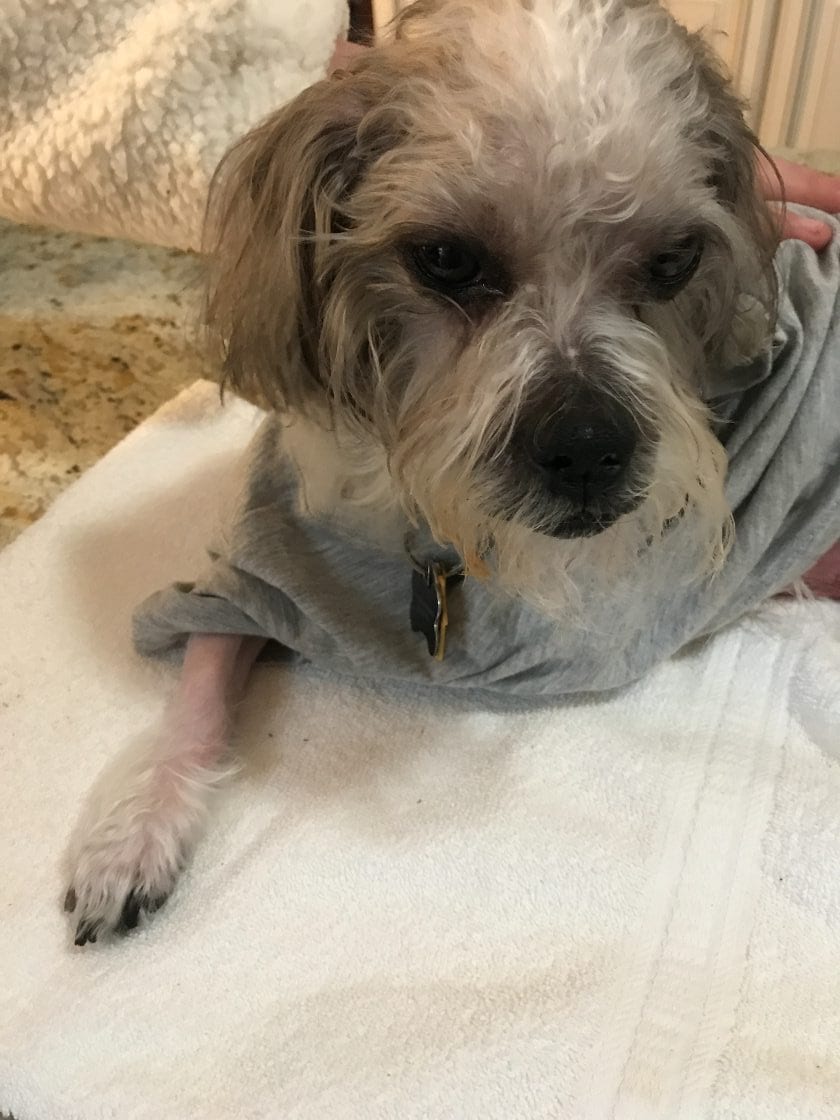 I am thinking he is still in a lot of pain I reached out to the vet and he said I can give him a mid day dose of gabapentin (yeah I'm not a good speller) which allows him to sleep. Dear Groucho is so funny that's why he has that name here is a picture trying to cuddle with Patches this morning. Also has anybody have bruises on other limbs after the surgery. Dear Patch has what looks like a bruise on his rear right leg. He had his front left amputated. He had a couple of times laying down it seem like a hard landing. I padded it with gauze and wrapped hoping it helps, Asked the vet he said probably. Just seeing if anybody has experienced this as well.
test Filed under
Uncategorized
|
Comments (4)